First Home Buyers Grant
$10,000 First Home Owner Grant is available at Warralily for eligible purchasers.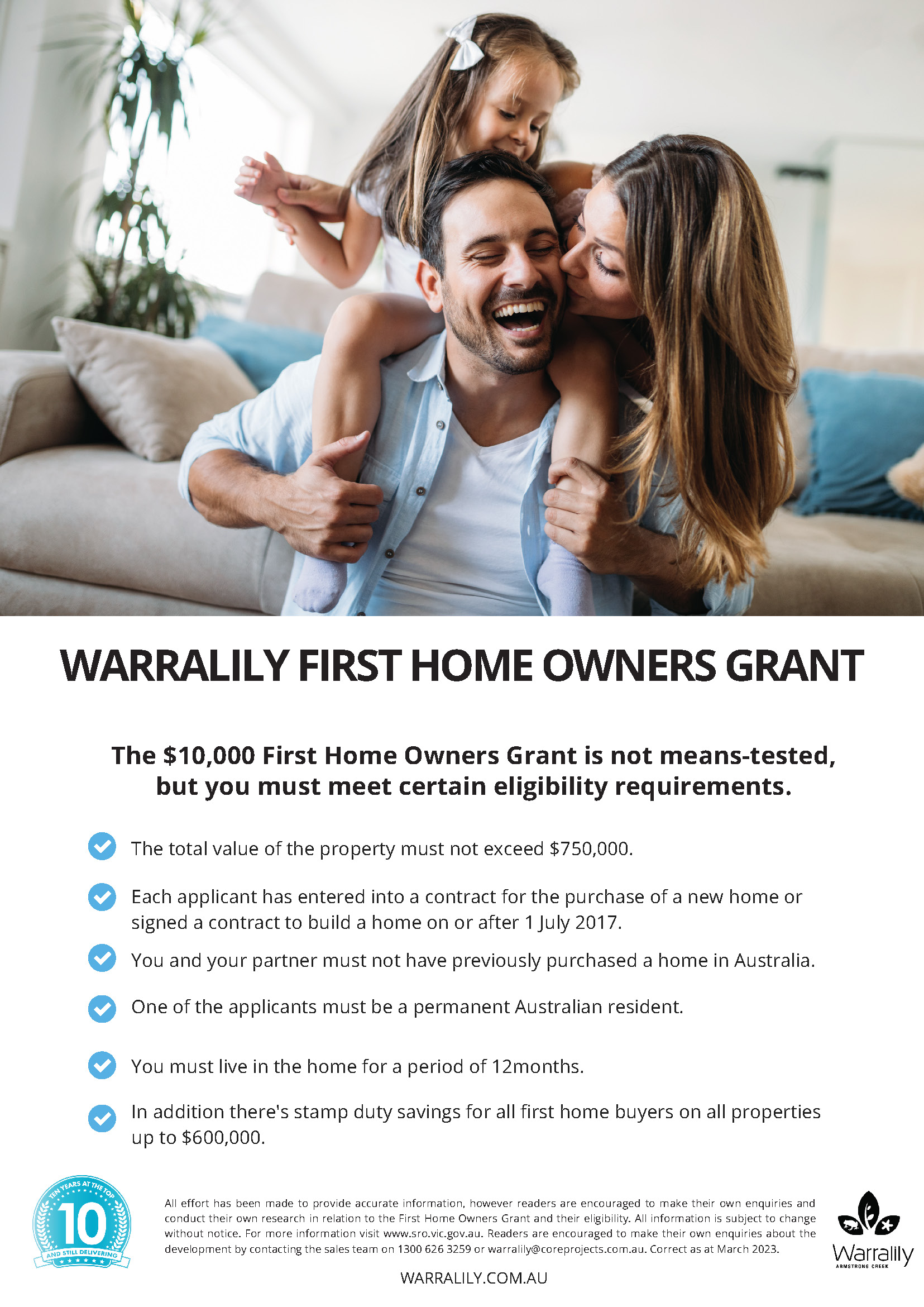 There's also stamp duty savings applicable to all first home buyers on all properties up to $600,000 from the same period.
These changes mean that you can save even more when buying your newly built first home at Warralily.